Predict the impact on the diversity of your talent pipeline by improving your job posts. Find out your Textio Score today.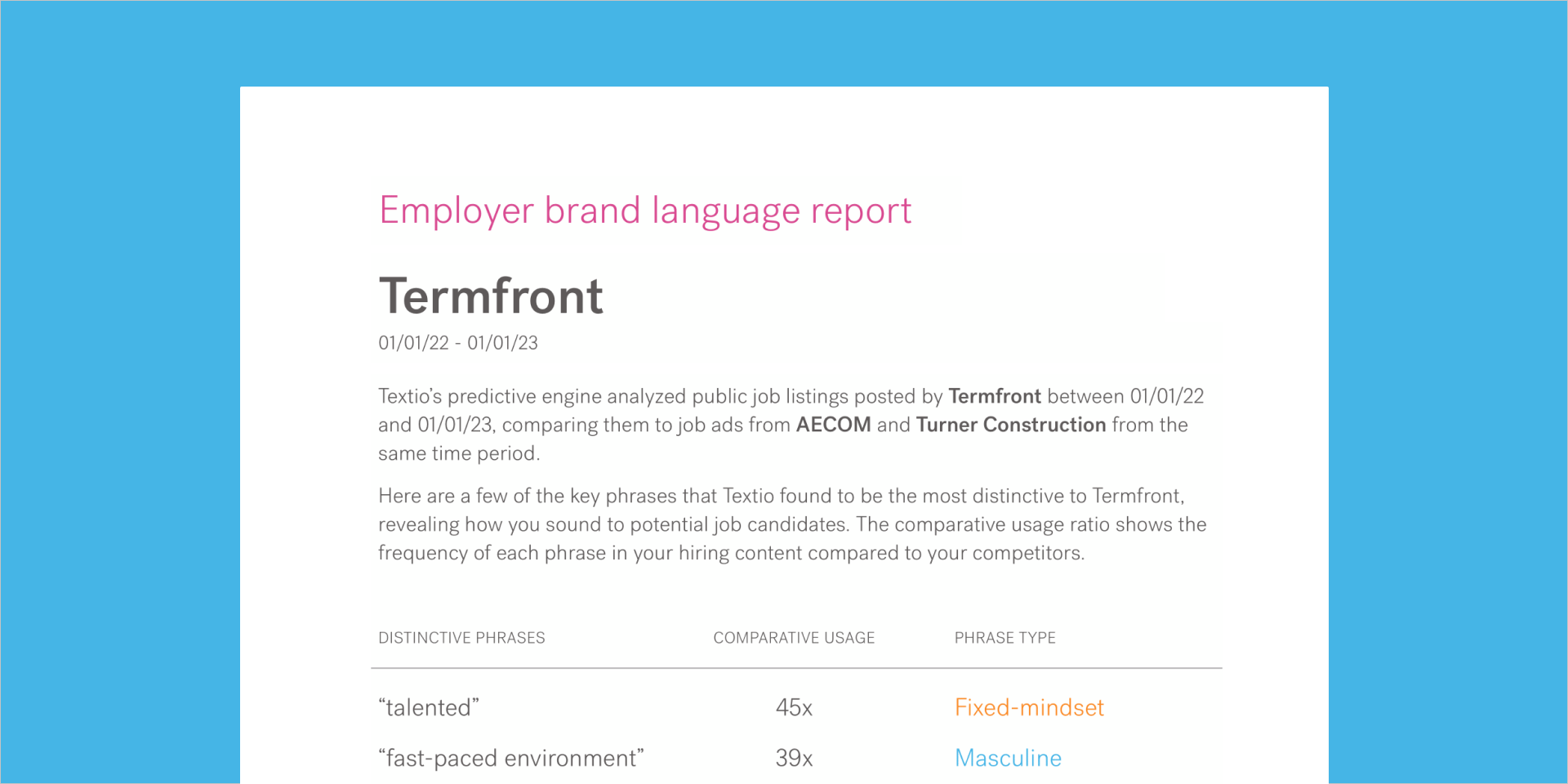 Free employer brand report
Do candidates view you as the employer you want to be? See what Textio finds in the language across your job posts compared to your competitors.