Talent management for diverse teams
Guide managers to avoid bias in performance management and give fair, actionable feedback to every employee. See who in your organization is getting poor feedback so you can take action.

Textio's co-founder, Jensen Harris, demos Textio Lift at Fortune Impact.
Available for
customers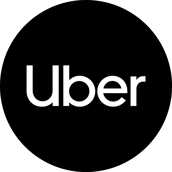 "We know based on Textio's research that written feedback can be biased and problematic. We're piloting Textio Lift to help managers catch these issues in 'real-time' as they're writing their feedback, to help them provide more effective and inclusive feedback."
— Diane Krieman, Director, D&I Strategic Initiatives, Uber
Use AI to interrupt bias in feedback
Textio Lift is the first and only AI-powered platform that guides managers to write helpful feedback and avoid bias in their assessments. Reporting gives leadership visibility into where inequities need to be addressed.
"Write it with me"
Generative AI features help managers quickly write thoughtful, specific feedback to help employees grow.
Reports and key takeaways
Detailed reports measure the quality of performance feedback, broken out by demographic group and by team.
Access in Workday
Managers get Textio suggestions for writing clear, fair, actionable feedback as they're writing reviews in Workday.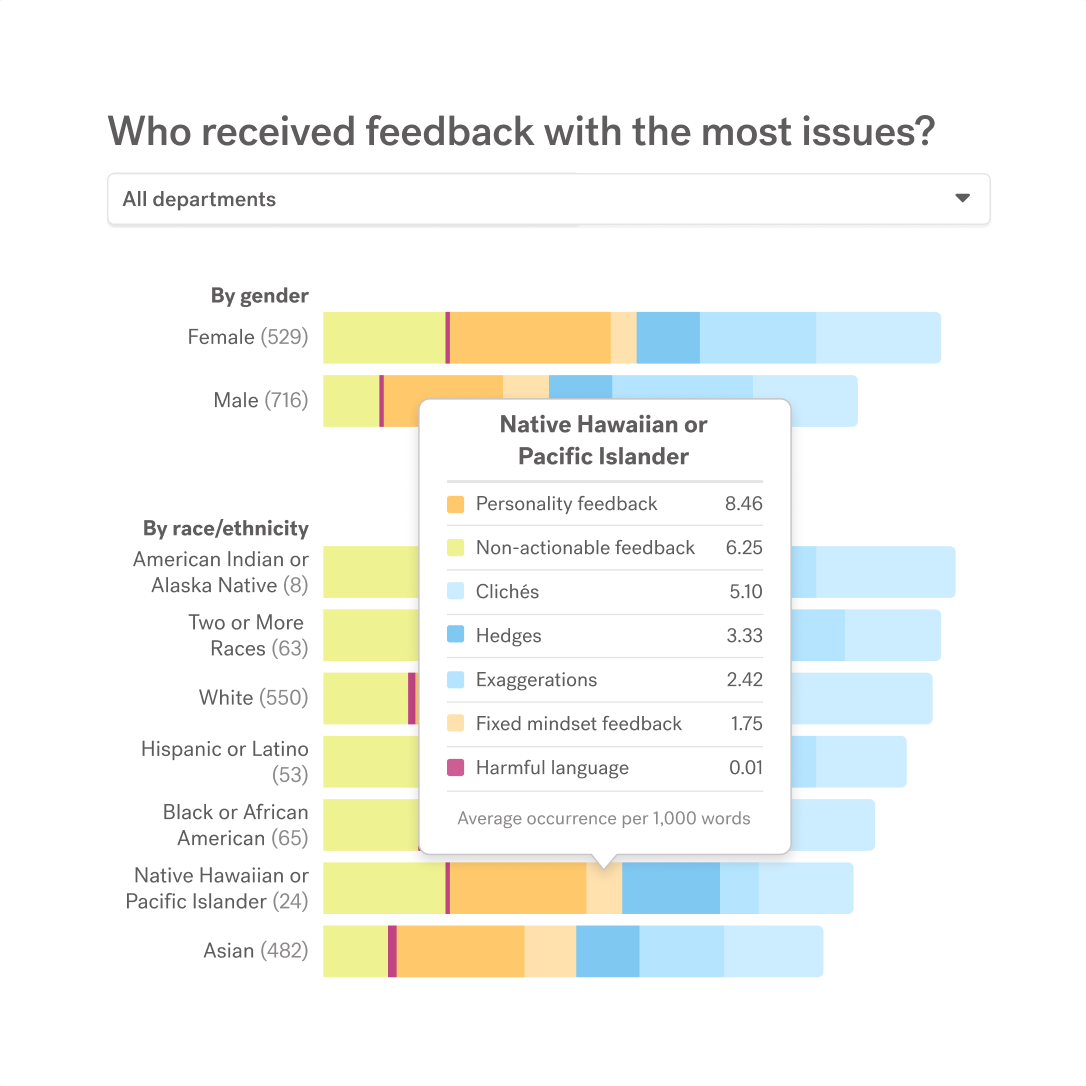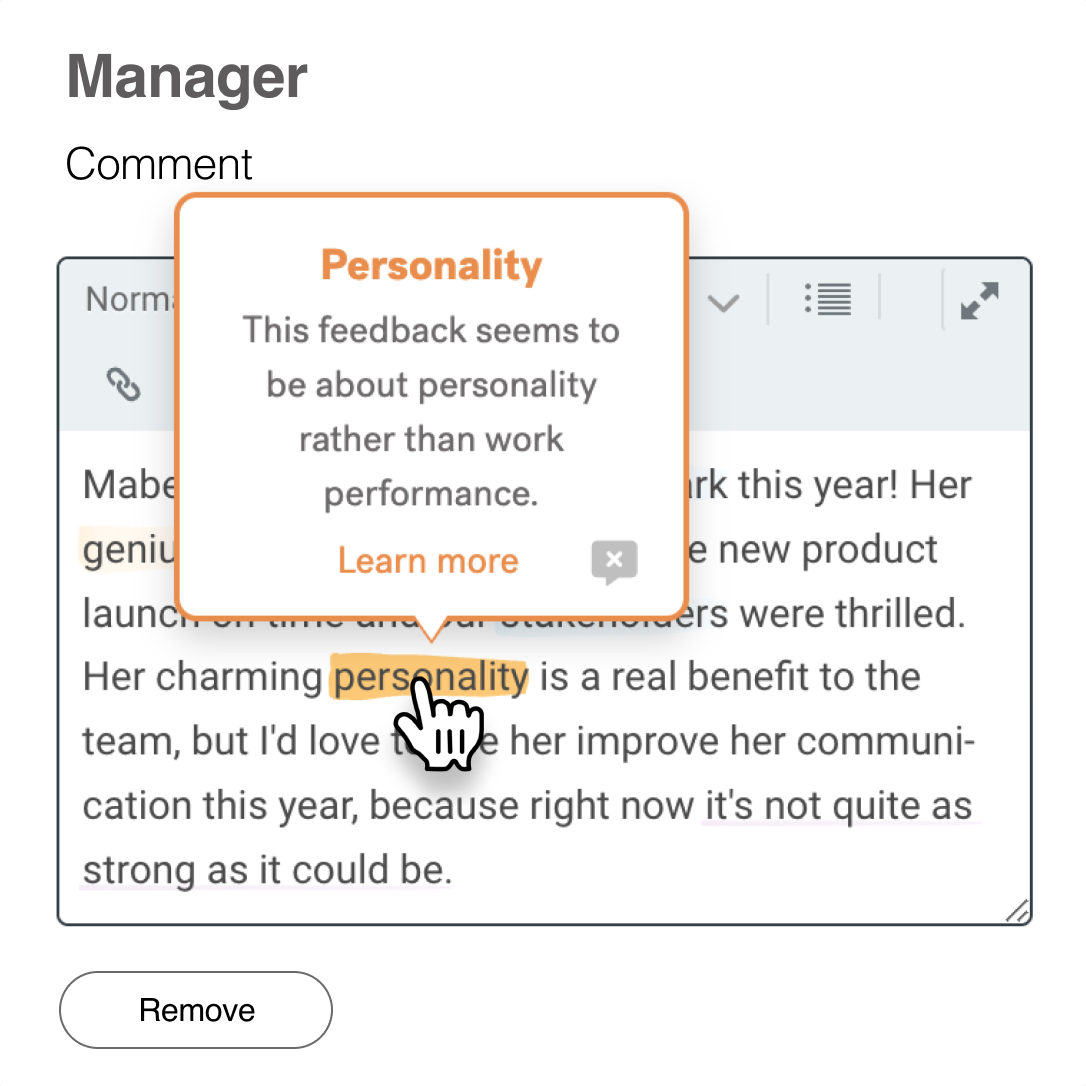 Grow and retain a diverse team with better performance feedback
Giving feedback on personality traits introduces bias and deprives people of more helpful insights. Textio suggests ways to focus on performance.
When you hedge your statements, exaggerate, or use clichés, your feedback becomes less fair and honest. Textio helps you speak directly.
Giving specific examples and suggestions for growth gives people a better chance to succeed. Textio lets you know when those elements are missing.
Long sentences and paragraphs can be difficult to follow. Textio helps you be succinct so your feedback is accessible to everyone.
Unconscious bias often shows up in seemingly innocent clichés and sayings. Textio shows you how to remove it and restore trust.
Dig into your data on career development and equity
Analyze your performance review data to surface bias and equity gaps across your organization
Get detailed insights about who is getting what kind of feedback, broken out by demographic group and by team.
Summarized insights help you act fast on the areas that need the most urgent corrective action.
Support a diverse team with valuable feedback for everyone
Find and fix performance management inequity
Provide guidance to evaluate more effectively
Enable always-on help, right where you write