Root out systemic inequity in your workplace
Systemic DEIB issues start with individual actions. Textio helps you see problematic trends in your talent attraction and management processes, intervene before they become entrenched, and close gaps in pay and opportunity.
"One thing that was very forward-looking and helpful was Textio's harmful language feature. We don't know what we don't know, and when you use Textio and it says, hey, you might want to consider changing this—it really improves how you communicate."
More equitable representation, development, and advancement
Track language data to uncover patterns of inequity and exclusion on your teams
Long-term patterns of inequity and exclusion are often hidden in systems of everyday work. Textio's language algorithms detect and surface these patterns to help you focus your DEIB resources where they'll have the greatest impact.
Disrupt implicit bias in more phases of the employment life cycle
To build an inclusive workplace, every phase of employment matters. Unequal attrition or advancement are just as problematic as biased hiring. Now, Textio offers advanced bias interruption software for both talent acquisition and performance management.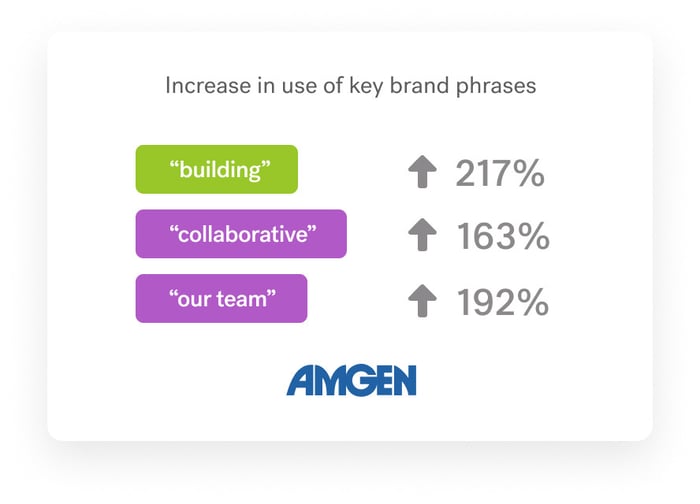 Build scalable, continuous microlearning into the systems where people work
The limits of traditional methods of bias interruption like annual trainings have become clear. The most impactful coaching and guidance around DEIB happens on a daily basis, starting with the platforms where people are already doing their work.
More insights from Textio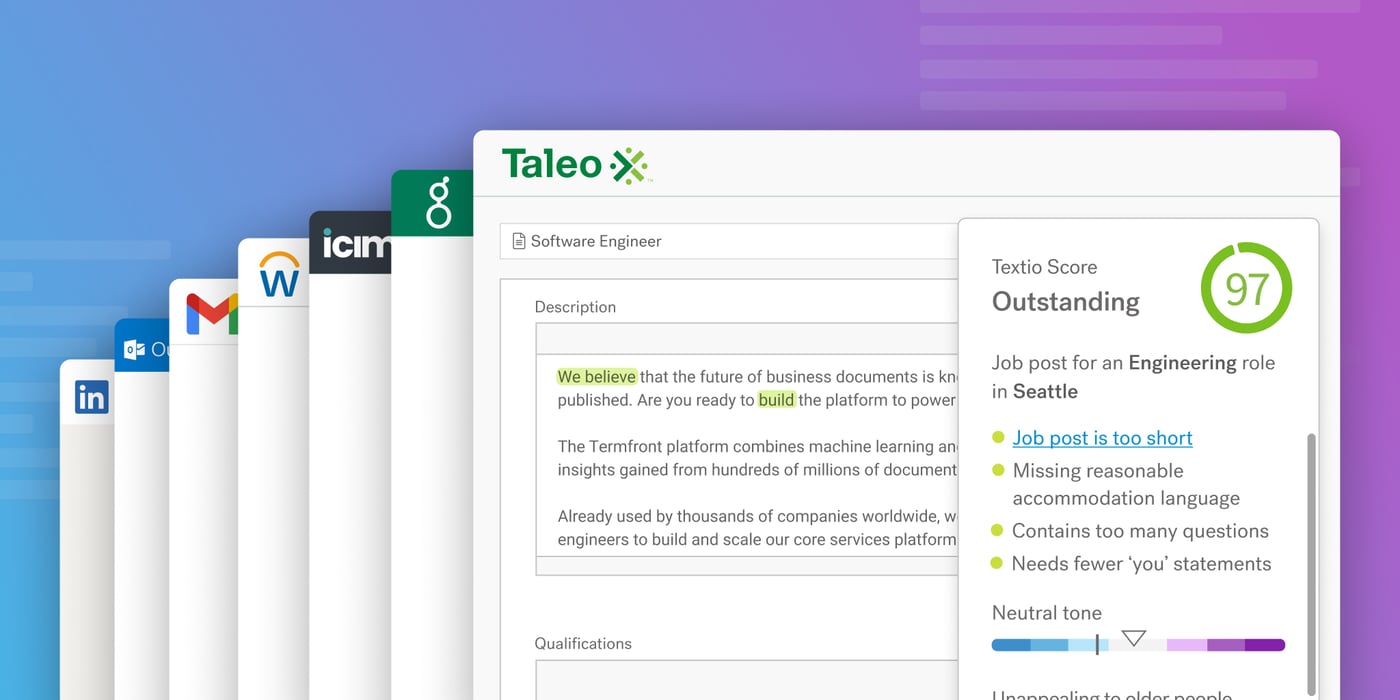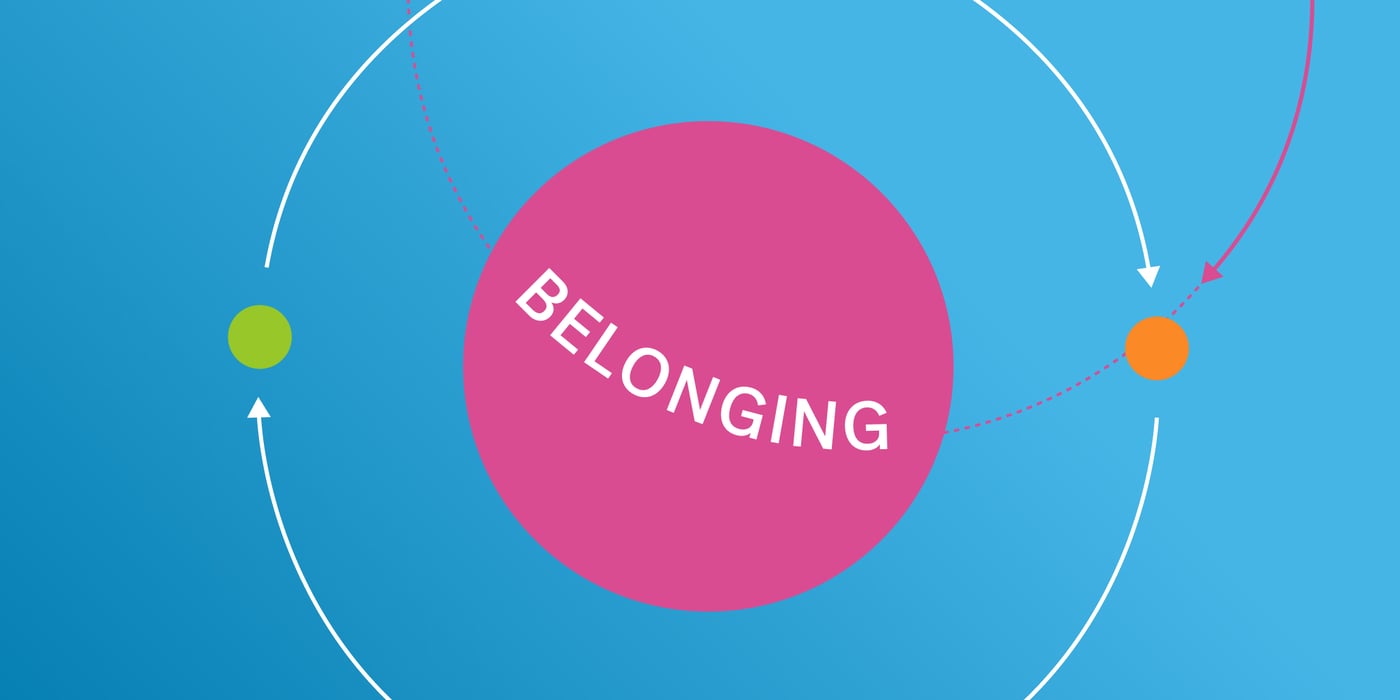 Products for both performance management and recruiting
Disrupt bias across recruiting
Track your recruiting language
Compare data across teams
Enterprise-grade DEIB solution
Identify feedback equity gaps
See data patterns in feedback
Get key insights to act on